Like every great story, ours began with a single idea and the question 'Why not?'. In 2016, we set out on a journey to create the world's first all-electric sports car for the trach. We envisioned it to be highly customizable, extremely exciting to drive with proprietary software and most importantly, entirely built in-house.
As you could imagine, all we heard was that such a project was way out of reach and that we had no chance of succeeding. But we did, and we unveiled our fully working prototype in late 2019, having accomplished all of the goals as mentioned earlier and a lot more.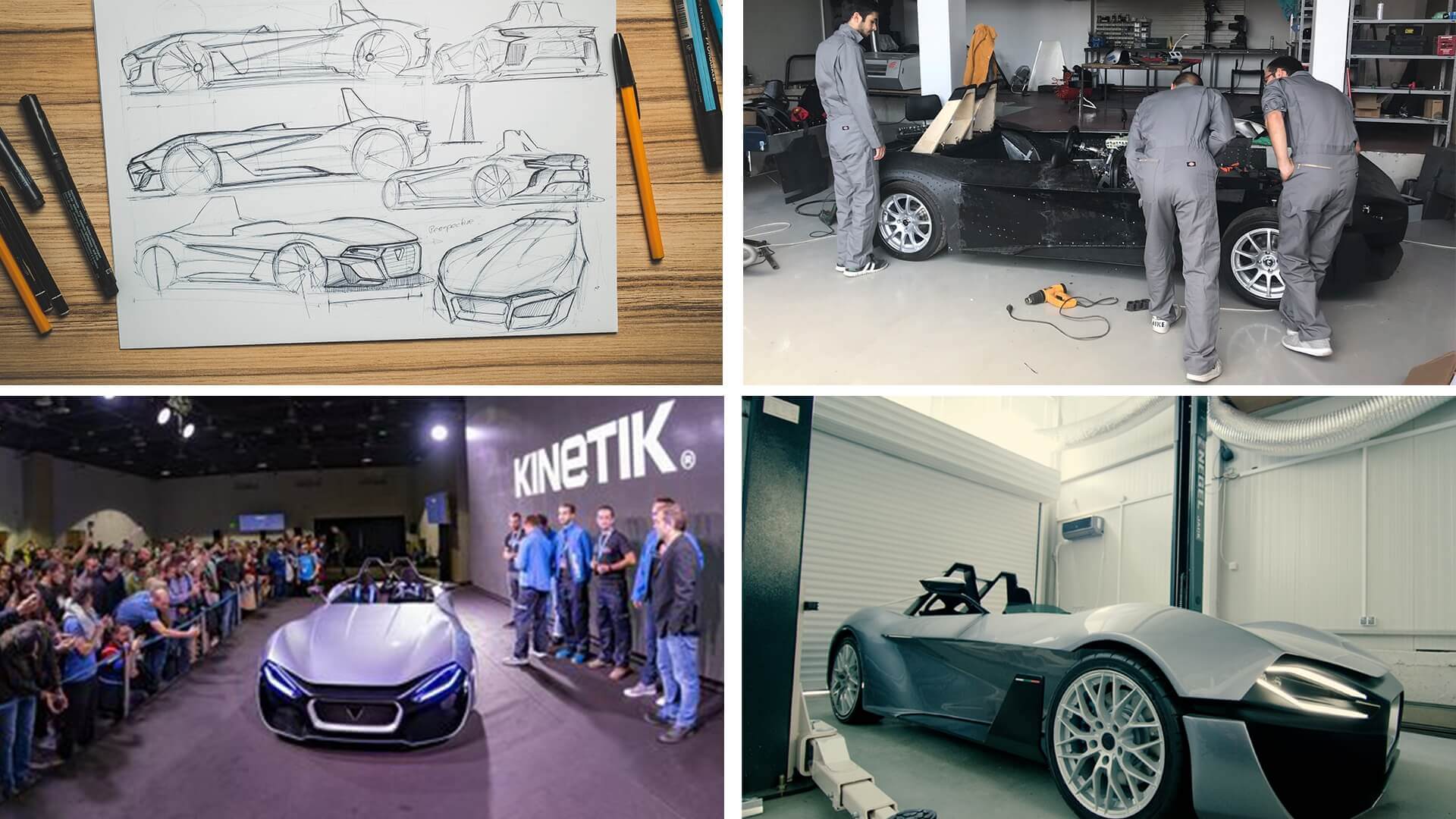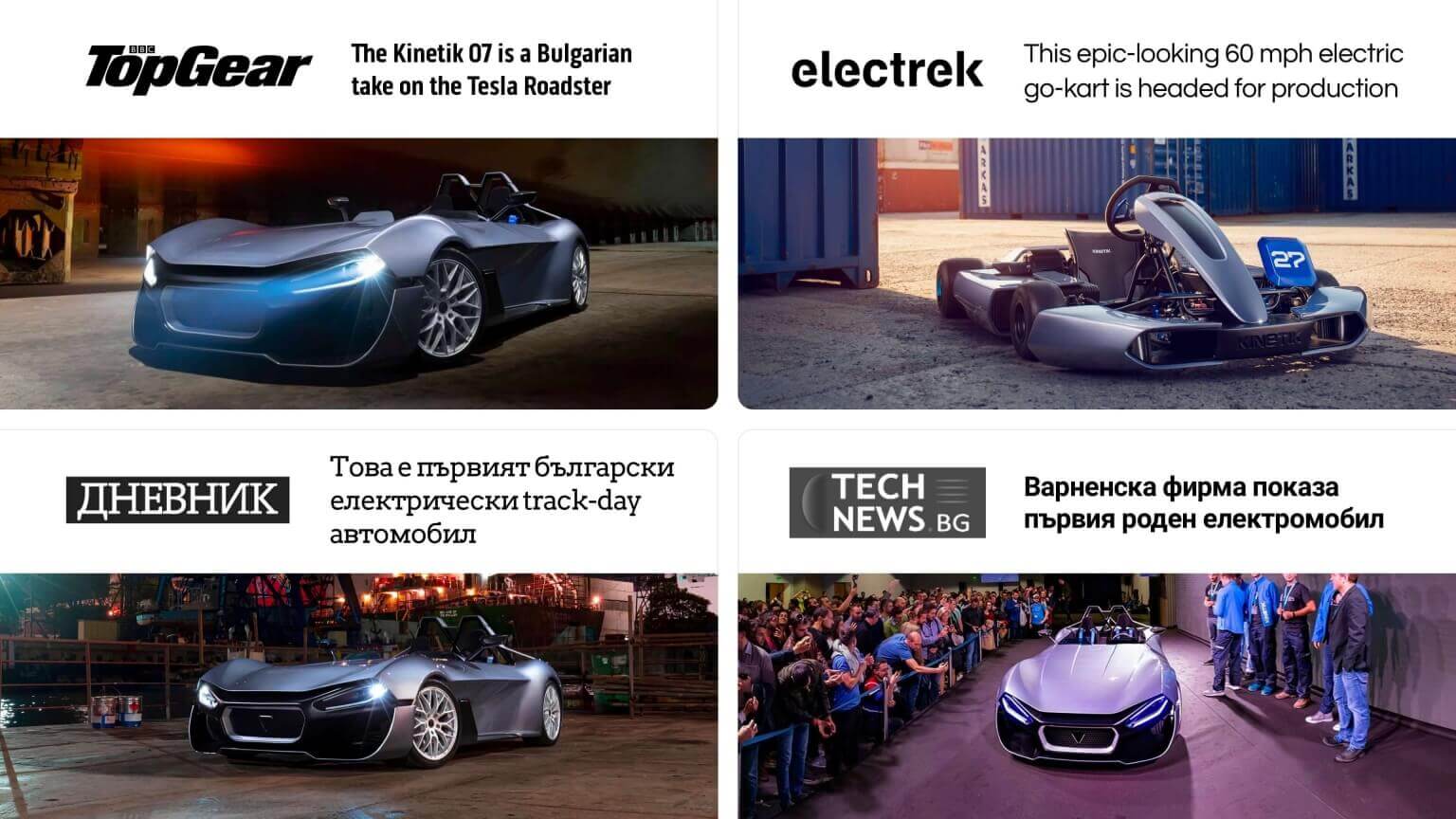 Less than a year later, we launched an electric go-kart named the Model 27. The development process was a great exercise in packaging, as it took a lot of work and clever engineering to fit an electric drivetrain onto such a small chassis. It also taught us a lot about motorsport, knowledge that would unquestionably prove invaluable in our future projects.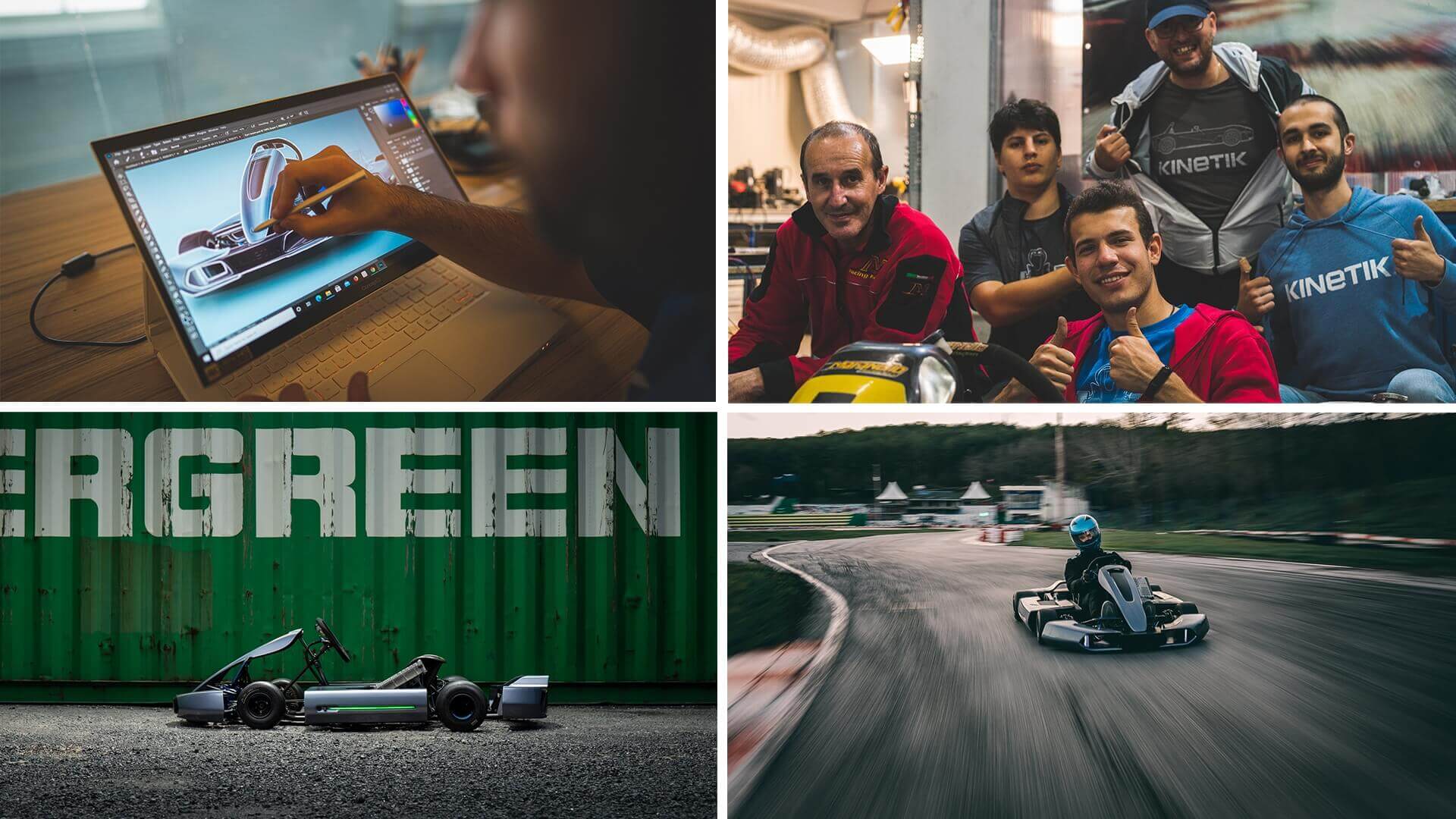 On April the 14th 2021, however, due to a short circuit a fire broke out at our headquarters. Despite our best efforts the flames engulfed the whole building by the time the firefighters arrived. As a result, all equipment and almost all vehicles were destroyed. Fortunately, there were no casualties and no one was seriously injured. As the damage is so severe development has slowed down and we've put many projects on hold until we rebuild the HQ and purchase the necessary equipment. Despite this setback, our enthusiasm and will to grow and show the full capabilities of Kinetik are stronger than they have ever been.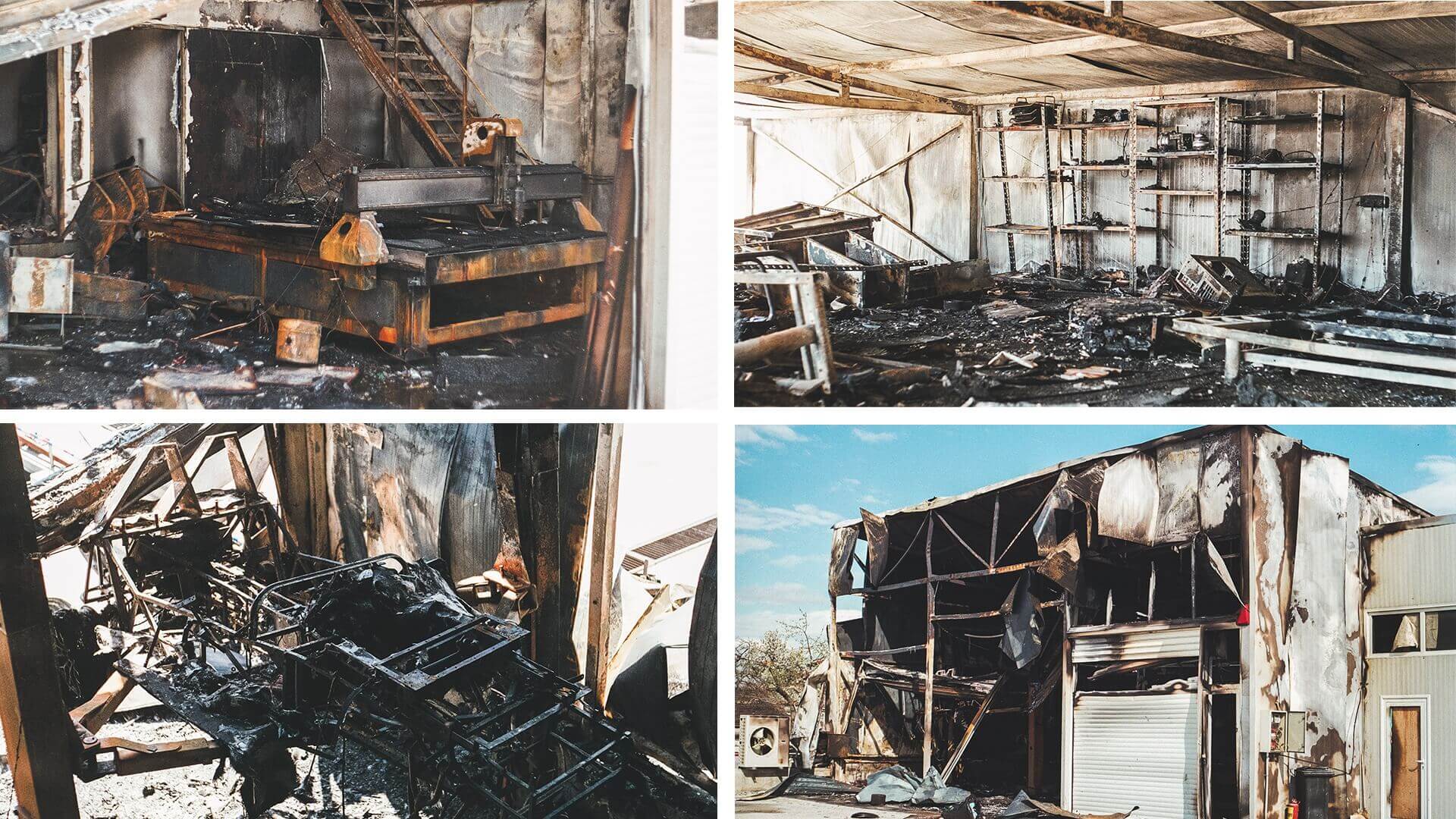 We thank everyone in advance for their help and support! It would mean a lot to us if you could spread the word by sharing this page with your friends and family. Corporate support from companies is also welcome in the form of discounts or donated equipment.